Ann-Margret Is A Timeless Beauty
Known by the name Ann-Margret, this timeless celebrity is one of the most respected and highly accomplished singer-turned-actress acts in Hollywood. When she first came to the United States after the Second World War, she had her sights set on being a singer. She had the body, the looks, and a gorgeous red hair to boot. Her efforts didn't go to waste as she eventually received contracts and offers. The first ones she received included an RCA contract and a seven-year deal from the film production company 20th Century Fox. Her best-known roles and performances include those from Grumpy Old Men, Grumpier Old Men, Bye Bye Birdie, Viva Las Vegas, and Carnal Knowledge. To date, she has amassed quite a few awards and nominations, and this includes 5 Golden Globe Awards, 2 Academy Awards nominations, 2 Grammys, and 6 Emmy Awards, which means that she has also done well on TV. She was groomed to be the female version of Elvis Presley. Her career as a singer and actress spans close to six decades.
Ann Margret talks about her past & career as an actress
Where does Ann-Margret live?
Ann-Margret wasn't originally from the United States. When she came to the U.S., she and her family lived in Chicago. Eventually, she went from one place to another because of her career. She now resides in a grandiose mansion in Beverly Hills.
How old was Ann-Margret in Viva Las Vegas?
Ann-Margret was a stunning 22-year-old in the film Viva Las Vegas. She starred alongside Elvis Presley. The two were practically a love team at the time. Elvis Presley was 28 years old in the film.
What does Ann-Margret look like today?
Ann Margret still looks fabulous. Her red hair seems more blonde these days. She wears eyeglasses from time to time. The fabulous singer-actress is now 79 years old.
How old was Ann-Margret in Bye Bye Birdie?
Ann-Margret was only 21 years old when she was cast in Bye Bye Birdie. The classic comedy musical was star-studded as included Dick Van Dyke and the late Janet Leigh.
How old was Ann-Margret in Grumpy Old Man?
In Grumpy Old Man, Ann-Margret was the film's breath of fresh air as it had the two late actors Jack Lemmon and Walter Matthau playing the roles of the grumpy old men. She was 52 years old at the time the film was made.
What happened to Ann-Margret?
Ann-Margret's life and career are remarkable and successful. There was one catastrophic event that derailed Ann-Margret's career for a moment. In 1972, she had to undergo surgery for her left arm, jaw, and cheekbone as she fell 22 feet off stage during a performance in Lake Tahoe. As her good fortune would have it, her surgery was successful, and she was able to go back to show business.
Ann-Margret after her accident, pictured with a cast on her left arm

Where did Ann-Margret come from?
Ann-Margret was born and raised in Stockholm, Sweden. After the war, she and her family moved to the United States, where they made a life and, she, a career in show business. Ann-Margret now resides in California, and is Swedish-American.
How tall is Ann-Margret and what are her measurements?
Ann-Margret stands 5 feet 4 inches tall. When she started her career as a singer and dancer, she had a beautiful, curvaceous body. When she was interviewed in 1965, she mentioned that she weighed 114 pounds and had a waist of 23 inches.
Who is Ann-Margret's husband?
Ann-Margret was one of those beautiful stars who maintained only one relationship and husband. Her husband was the actor and producer Roger Smith. For a time, Roger worked as her manager. They tied the knot in 1967 and were married until Roger's death in 2017.
Ann-Margret with her husband Roger Smith on their wedding anniversary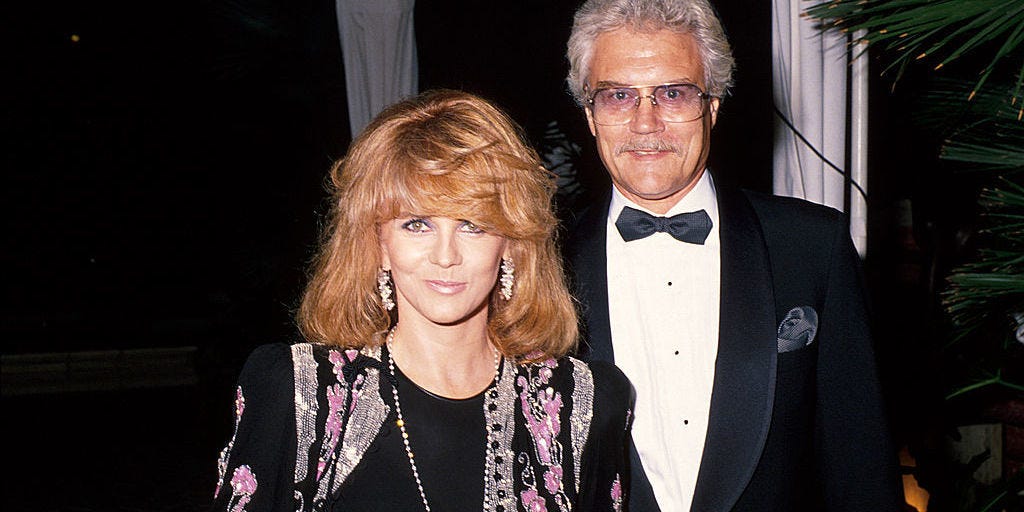 How much is Ann-Margret's net worth?
Ann-Margret has a net worth of $20 million.
How many kids does Ann-Margret have?
Ann-Margret didn't have children. She did play an active role as a stepmother to her husband Roger Smith's 3 children.
Best Pics Of The Fabulous Ann-Margret