Inger Stevens – Timeless Beauty And Talent
The audiences in the 60s experienced an influx of beautiful and talented women in show business. One of the most popular of these beautiful women is Inger Stevens (born Stensland). Many film and TV aficionados would remember Inger Stevens in an episode of The Twilight Zone where she was cross-country driving while being followed by a ghost of a man. Although the scene was quite scary, many people saw how gorgeous, alluring, and classy Inger Stevens was. Quite a pleasant and upbeat person, Inger Stevens was often sick growing up. At an early age, her mother left Inger Stevens' family, and her dad did his best to raise the family. As a teenager, Inger Stevens put in a great effort to make a life for herself, having been known to work in burlesque shows and chorus girl performances. Inger Stevens didn't live a long life although her fame that lasted up until today is a testament to how beautiful and talented an actress she was.
How did Inger Stevens die?
Because of the many troubles that faced Inger Stevens, she succumbed to the pressures of the world around her. Her roommate found Inger Stevens almost lifeless on the kitchen floor on April 30, 1970. She died on route to the hospital. It was later ruled that Inger Stevens' cause of death was acute barbiturate poisoning from an apparent suicide.
How old was Inger Stevens when she died?
Inger Stevens was born on October 18, 1934. At the time of her death in 1970, Inger Stevens was 35 years old. Inger Stevens was a Libra, and people under this star sign are known to be clever while at times indecisive.
Inger Stevens – a short biography
Where was Inger Stevens originally from?
Inger Stevens was born in Stockholm in Sweden. She was born to Swedish parents Per Gustaf and Lisbet Stensland. Her family moved to the United States when Inger Stevens was around 10 years old. Inger Stevens in Swedish-American.
What were Inger Stevens' measurements?
Inger Stevens stood 5 feet 6 inches tall. She weighed around 120 pounds and had a buxom body with measurements of 36 inches for her chest, 24 for her waist, and 36 for her hips.
Who was the husband of Inger Stevens?
Inger Stevens was married. There was quite a controversy in her marriage or marriages. She was married to Anthony Soglio who was her agent. They were married in 1955 and were married for two years. When Inger Stevens died, Ike Jones, who was the first African-American to graduate at UCLA's famed School of Theatre, Film, and Television alleged that he and Inger Stevens engaged in a secret marriage long before Inger's marriage to Anthony Soglio. This was later on proven true through investigations and by a court ruling.
Not many photos of Ike Jones can be found online, but here he is pictured with wife, Inger Stevens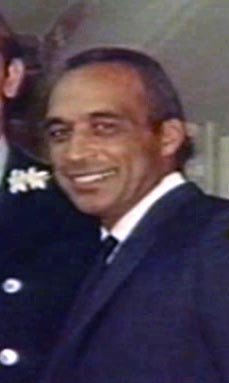 How much was Inger Stevens's net worth?
There is no clear number on her exact net worth; however, it was reported that Inger Stevens earned at least 600 to 800 dollars per week in the shows that she was part of.
How many kids did Inger Stevens have?
Inger Stevens didn't have kids.
Inger Stevens Photo Gallery