Jesse Plemons's Background
Jesse Plemons is a multi-talented actor; he can play bully roles, villain, and mob guys, and he can play support and lead roles in high drama and crime drama films and shows as well. As early as 3 years old, Jesse had already been showing his talents in commercials and in child roles in films and on TV. However, it was his teenage football player role in the TV series Friday Night Lights that allowed filmmakers and producers to see his unique talent. From then on, many roles would follow, the most prominent ones being in the award-winning shows including Breaking Bad, Black Mirror, and Fargo. In Breaking Bad, he was nominated for a Primetime Emmy Award, later on receiving another one for Black Mirror and then a Critic's Choice Television Award for Black Mirror. He has a couple of TV and film roles coming up including those in the Netflix drama series, I'm Thinking of Ending Things and in the horror film, Antlers. He is certainly an actor to look out for!
Jesse Plemon's on the talk show, Late Night with Seth Meyers
How old is Jesse Plemons?
Jesse Plemons was born on April 2, 1988. He is [age birthday="04/02/1988″] years old. He was born under the star sign Aries. Known for being ambitious and creative, people under this star sign pursue their goals with determination.
Who does Jesse Plemons look like?
Many people claim that Jesse Plemons sometimes resembles the famous actor Matt Damon, since they both have blonde hair that matched their wide smile. Other times, people say that Jesse Plemons looks like the late actor Philip Seymour Hoffman. Jesse Plemons did play the role of Matt Damon's younger character in the film All the Pretty Horses.
Side by side comparison. What do you think? 😲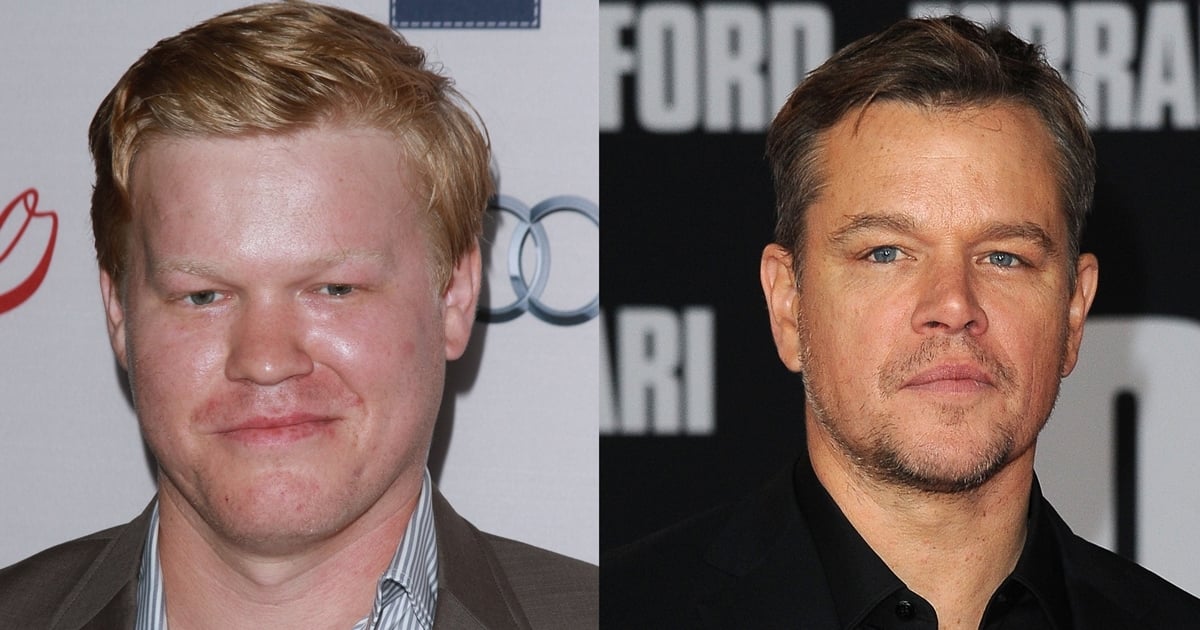 Who is Jesse Plemons married to?
Jesse Plemons is engaged to a famous celebrity in the person of Kirsten Dunst. Kirsten Dunst played the role of Mary Jane Watson in one of the Spiderman series. The two got engaged in 2017.
Does Jesse Plemons have kids?
Jesse Plemons and fiancé Kirsten Dunst have a son in the person of Ennis Howard Plemons. He was born in 2018. Kirsten Dunst has also recently announced that she is expecting a second child.
Jesse Plemons pictured with son, Ennis
Where was Jesse Plemons born?
Jesse Plemons was born in Dallas in the United States. He is an American.
What is Jesse Plemons's height and weight?
Jesse Plemons stands 5 feet 10 inches tall. He weighs around 148 pounds.
What is Jesse Plemons's estimated net worth?
Jesse Plemons's net worth is $8 million.
Jesse Plemons Photo Gallery