The Retired Actress Linda Kozlowski
Linda Kozlowski is one of the most recognizable stars of the 80s. She had the looks, the body, and talent to make it big in Hollywood. Of course, she had previous training as an opera singer and alumnus at one of the best conservatory institutions in the United States, which is The Juilliard School. What made her famous is the team-up of her character Sue Charlton with Mike Dundee in one of the most successful comedy-adventure films, Crocodile Dundee. Their onset romance captivated audiences since Linda Kozlowski's good looks complemented the brawny and funny stunts of Mike "Crocodile" Dundee himself. The team-up was so great that two sequels of the film followed. The love team took another turn as the two onset lovers got together as actual real-life lovers. Sadly, she ended her career early, saying that she was no longer happy with how things were turning out as she didn't get the role she wanted. Other films that she was part of include Pass the Ammo, Almost an Angel, and Village of the Damned.
What happened to Linda Kozlowski?
The most distinct news about Linda Kozlowski was that she retired from acting quite early. She was not happy with some of the roles she was landing at the time. She was never the one to quit, but she also didn't want to spend a career getting roles that she didn't like. She was quoted as saying, "I've never had to do anything I didn't believe in. Sometimes, that meant being poor and waitressing a while longer, but I've always stuck with it."
Linda Kozlowski – Short Biography
How old is Linda Kozlowski?
Linda Kozlowski was born on January 7, 1958. She is currently [age birthday="01/07/1958″] years old. She was 28 years old when she started with her role as Sue Charlton in Crocodile Dundee. The last time she played the role was in 2001, when she was 43 years old.
Where is Linda Kozlowski from?
Linda Kozlowski's family hails from Poland. She was raised in Fairfield, Connecticut. She is American.
What is Linda Kozlowski's weight and height?
Linda Kozlowski stands 5 feet 7 inches tall. She weighs around 130 pounds; she has maintained her figure for much of her life, and she still looks as gorgeous as she was in the Crocodile Dundee films.
Who is Linda Kozlowski married to?
Linda Kozlowski was married to Paul Hogan who was the one who played the role of Mike Dundee in the Crocodile Dundee films. There's news that says that she had already been previously married before Paul Hogan. Linda and Paul got married in 1990. The two parted ways in 2017 after 23 years of marriage. Sources close to the couple have stated that the divorce was amicable.
A rare interview with Paul Hogan and Linda Kozlowski
How much is Linda Kozlowski's net worth?
Reports say that Linda Kozlowski has a net worth of $12 million despite her early exit from show business.
Who is Linda Kozlowski's son?
Linda Kozlowski has one child with Paul Hogan. His name is Chance Hogan.
Linda Kozlowski with her husband, Paul and their son, Chance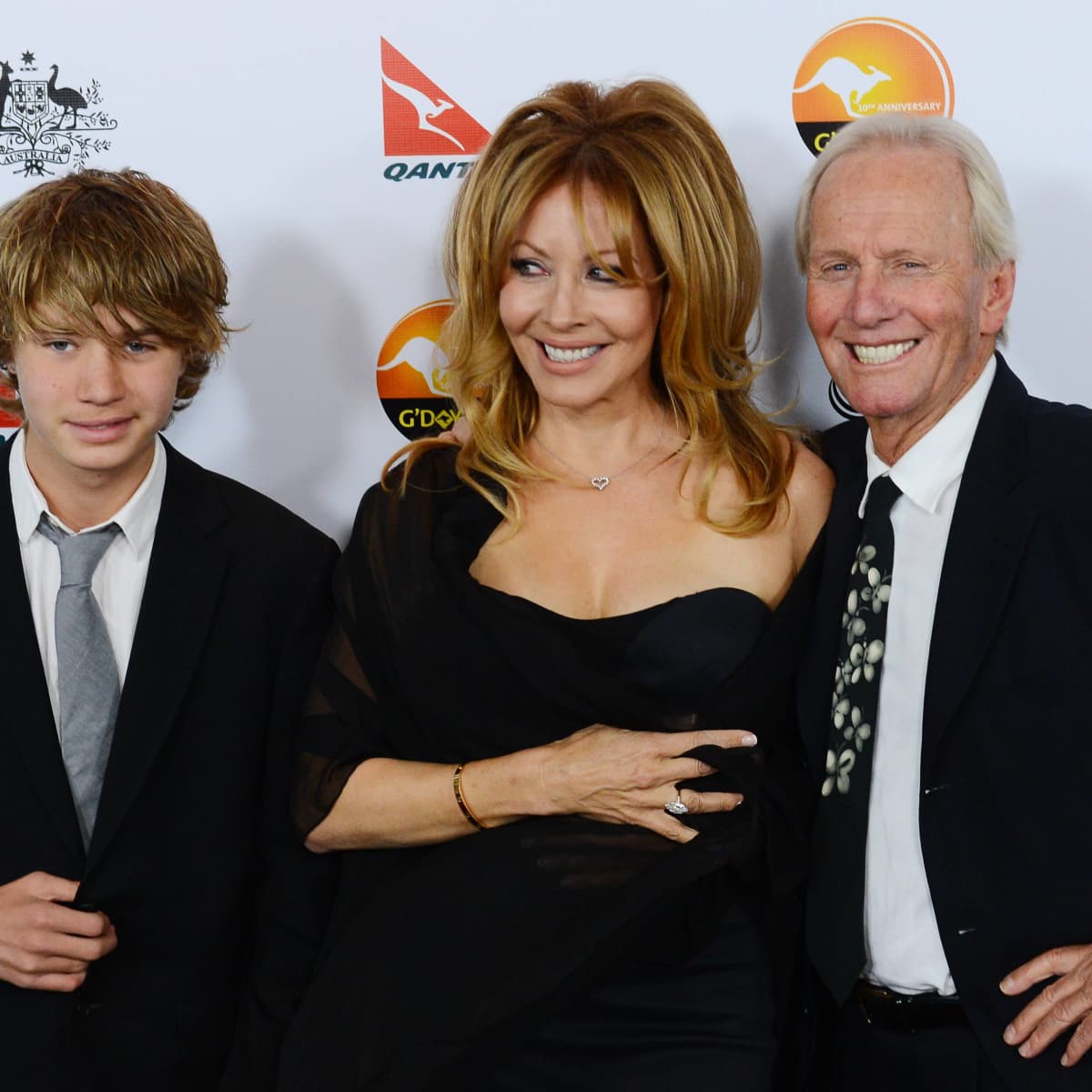 The Best of Linda Kozlowski