What is Randy Pitchford's Background?
Randy Pitchford is primarily known for being the CEO of Gearbox Software. The millionaire game developer was responsible for developing, producing and directing some of the well-known, blockbuster video games that include Duke Nukem, Brothers in Arms, Borderlands, and Aliens.
Randy always had game development in his blood. Randy had already developed a game well before his teen years. The one game that made Randy and his game development company famous was Pro Skater 3 by popular skater Tony Hawk. This catapulted Randy to become one of the richest computer game tech and wiz from the United States. Another prominent success is the videogame Borderlands that made millions of dollars a few days after its release.
It was said that Randy Pitchford's dad was a computer whiz like him as he developed computer systems as well. One interesting anecdote was Randy's dad one day brought home a computer that he made himself and that Randy eventually tinkered. In the course of Randy's exploration, he learned basic programming skills, enabling him to understand and even replicate some of the well-known arcade games at that time.
Interview with Randy Pitchford on IGN
Why does everyone hate Randy Pitchford?
Randy has done quite a number of things that have been abhorred by video game and non-video game enthusiasts alike. In 2016, his own lawyer, Wade Callendar, accused Randy of pocketing a 12-million-dollar bonus for himself instead of having the company revenue shared among his hardworking employees. However, the court dismissed the lawsuit, as Randy presented enough evidence to exonerate himself against the allegations.
Furthermore, another strange thing going around about Randy is the controversial flash drive that contained not just sensitive company and competitor files, but also illicit content that revealed some of the shocking fantasies that Randy had.
Who were some of the important influences of Randy Pitchford?
Although it was Randy's dad who first introduced him to computers, Randy Pitchford had many influences that led to his success, one of which was Richard Valentine Pitchford, a famous magician. He taught Randy a little bit of magic, leading to Randy's lifelong interest. Later on, Randy met his wife at the University of California in LA where he honed his abilities and skills in game development. This he did while doing magic shows on the side. Eventually, Randy landed a job at 3D Realms, a videogame company in Texas, where he was able to learn and contribute to the actual business of game design and development.
What is the nationality of Randy Pitchford?
Randy Pitchford was born in California and is an American.
How old is Randy Pitchford?
Born on April 21st 1971, Randy is 50 years old.
Is Randy Pitchford married or single?
Randy Pitchford is married to Kristy Pitchford.
Randy Pitchford with his wife, Kristy Pitchford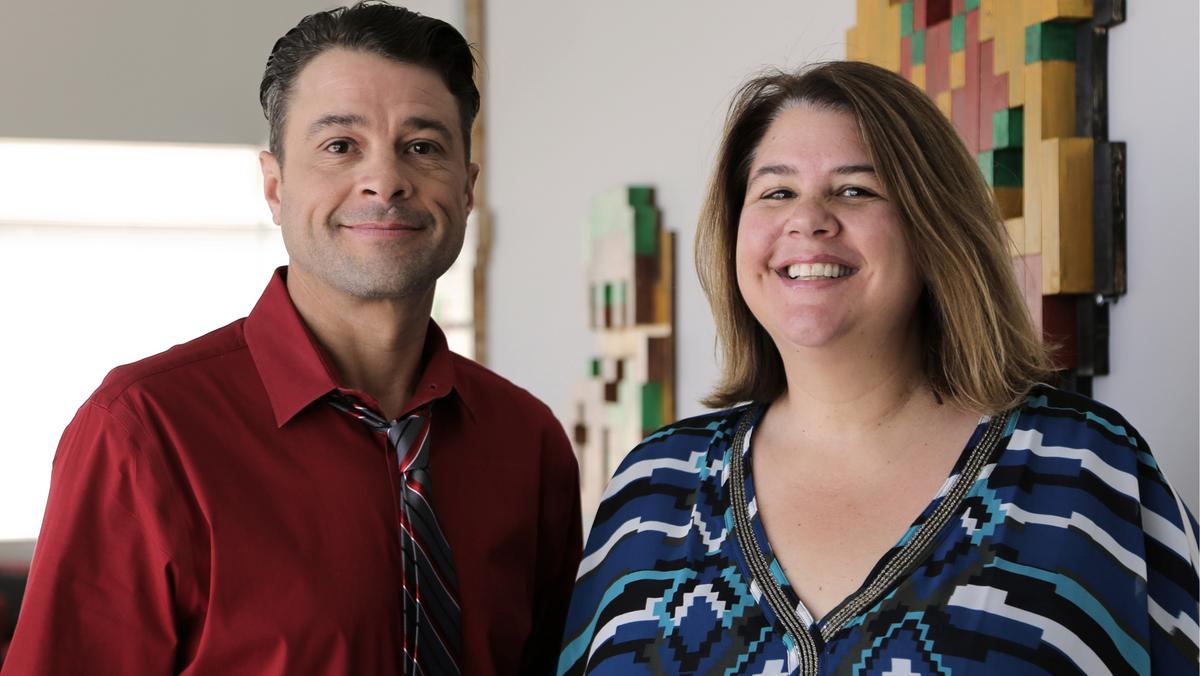 How much is Randy Pitchford's net worth?
By 2019, it was said that Randy Pitchford had already accumulated close to $5 million in net worth.
How tall is Randy Pitchford and how much does he weigh?
Although Randy Pitchford never revealed his height and weight, a rough estimate is that he is probably 6 feet or 180 cm tall and weighs around 185 lbs or 85 kg.
How many kids does Randy Pitchford have?
There is no news that would confirm whether or not Randy Pitchford has kids.
Randy Pitchford's Recent Tweets
Randy Pitchford Photo Gallery