Jason Mantzoukas – A Man Of Many Talents
Jason Mantzoukas is one of those unique comedian-actors that started with improv comedy. For a time, he tag-teamed with a couple of other comedians until he finally got a break in Comedy Central. From then on, TV and film roles followed. Most of his successful projects include those in the comedy series The League where he starred as Rafi. His humor was unusual being that it was rather direct while being somewhat annoyingly honest, naïve, and crazy. Many remember him as well for his role as Adrian Pimento in the American police comedy show Brooklyn Nine-Nine. Some of the films he has been cast in include blockbuster movies such as The Dictator and John Wick 3. He also has dabbled in making his own talk shows and podcasts, the most prominent of which the podcast How Did This Get Made? that he co-hosts.
Jason Mantzoukas talks about his characters
How old is Jason Mantzoukas?
Jason Mantzoukas was born on December 18, 1972. He is currently 48 years old. He was born under the star sign Sagittarius, and people under this star sign are known to be clever and friendly.
What happened to Jason Mantzoukas?
Fame is what happened to Jason Mantzoukas. He started as an improv comedy talent, later on starring in films that have him alongside famous celebrities such as Robert DeNiro and Zac Efron (in Dirty Grandpa) and Keanu Reeves (in John Wick 3). In the past, Jason Mantzoukas has experienced crazy things in his life, one of the most memorable of which was getting arrested twice, the first in Morocco for an expired tourist visa and the other being in Turkey due to restrictions because of the war. These days, Jason Mantzoukas is happy to be enjoying the fruits of his labor.
Jason Mantzoukas describing a boar that attacked him in Hawaii
What is Jason Mantzoukas's ethnic background?
Jason Mantzoukas was born in Nahant in Massachusetts. He is an American. He has previously said that he was a hundred percent Greek, which could explain his Greek surname.
What is Jason Mantzoukas's height?
Jason Mantzoukas stands 5 feet 10 inches or 177 cm tall. He weighs around 190 pounds or 86 lbs.
Who is Jason Mantzouka dating?
Jason Mantzouka is currently single. Not much is known about his past relationships however he did date actress, Connie Britton briefly but the pair split up in 2009.
 Jason Mantzouka with ex, Connie Britton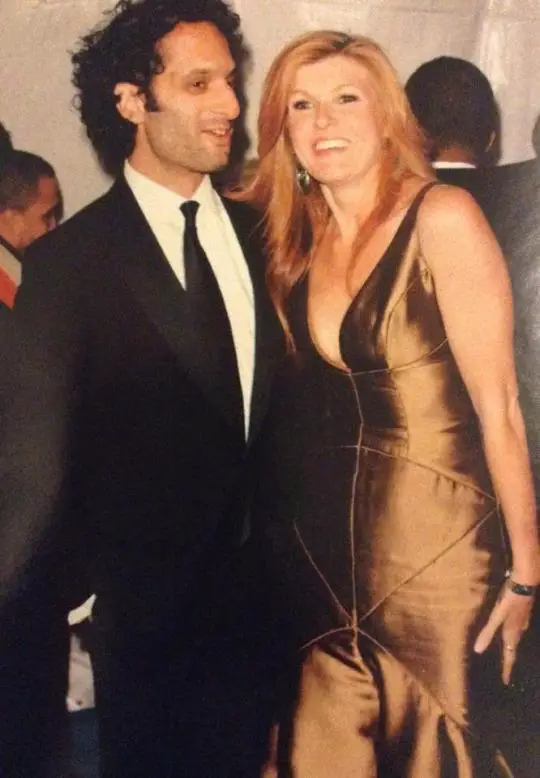 How many kids does Jason Mantzoukas have?
Jason Mantzoukas doesn't have children yet.
What is Jason Mantzoukas's estimated net worth?
Jason Mantzoukas has a net worth of $3 million. This is expected to increase with his growing following.
Jason Mantzoukas Snapshots