Megan Boone From The Blacklist
Megan Boone is the female lead star in the longtime running American crime show The Blacklist. At the time of the airing of the 100th episode of The Blacklist in 2018, television was gripped by the beautiful actress Megan Boone. Megan Boone got her break in acting when she was cast as one of the regulars in Law & Order: LA and Blue Bloods. The talented actress has been given roles where she usually plays an agent who is capable of escaping and fighting off difficult situations. She has also been cast in the dance movie Step Up Revolution. Her beautiful face and athletic and slim build made her perfect for roles that require a lot of movement and physical exertion for stunts and fight scenes. Another interesting fact about Megan Boone is that she had a grandfather called H. Gary Morose who was responsible for developing The Villages in Florida. The Villages is a piece of prime real estate for retirees.
Megan Boone talks about her pregnancy and engagement on the talk show, Today
Why did Megan Boone almost quit acting?
Before Megan Boone became famous as Agent Elizabeth Keen in the TV show The Blacklist, she wasn't doing many films and shows. According to the beautiful actress, she found it hard to look for roles that would allow her to express herself as a woman in a different way. In other words, she wanted to depict challenging roles and personages that would show her strength as a person and as a woman. Fortunately for her fans, she was able to land her role in The Blacklist, which allowed her to pursue what she wanted from the industry.
What is Megan Boone's net worth?
The American actress, Megan Boone, has a net worth of $3 million.
How old is Megan Boone?
Megan Boone was born on April 29, 1983. She is [age birthday="04/29/1983″] years old. She is a Taurus, and people born under this star sign are known to be determined and trustworthy, all of which are Megan Boone's characteristics.
Megan Boone pictured below as a child with her mother, Jennifer Parr and one of her siblings
View this post on Instagram
Where is Megan Boone from?
Megan Boone was born in Michigan. She grew up in her father's land development project, which is called The Villages in Florida.
How tall is Megan Boone? What is her weight?
Megan Boone stands 5 feet 6 inches or 167 cm tall. She weighs around 120 pounds or 54 kgs.
Who is Megan Boone's husband?
Megan Boone has a life partner called Dan Estarbook. He is a man of the arts as he is a well-known sculptor, painter, and photographer.
Megan Boone with partner, Dan Estarbook and their beautiful daughter, Caroline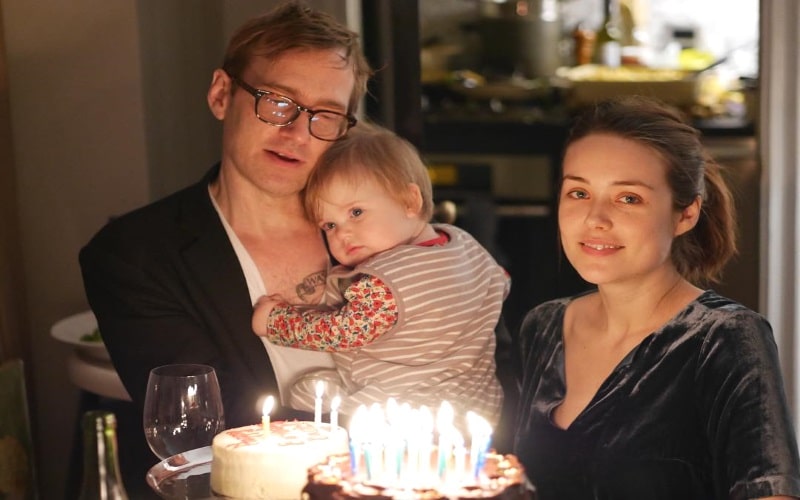 How many kids does Megan Boone have?
Megan Boone has a daughter with life partner Dan Estrabook. Their daughter named Caroline was born in 2016.
Megan Boone Snapshots